The restaurant
Our restaurant offers culinary high quality food, our chef will delight you with a characteristic local and fresh seafood menu, speciality of the house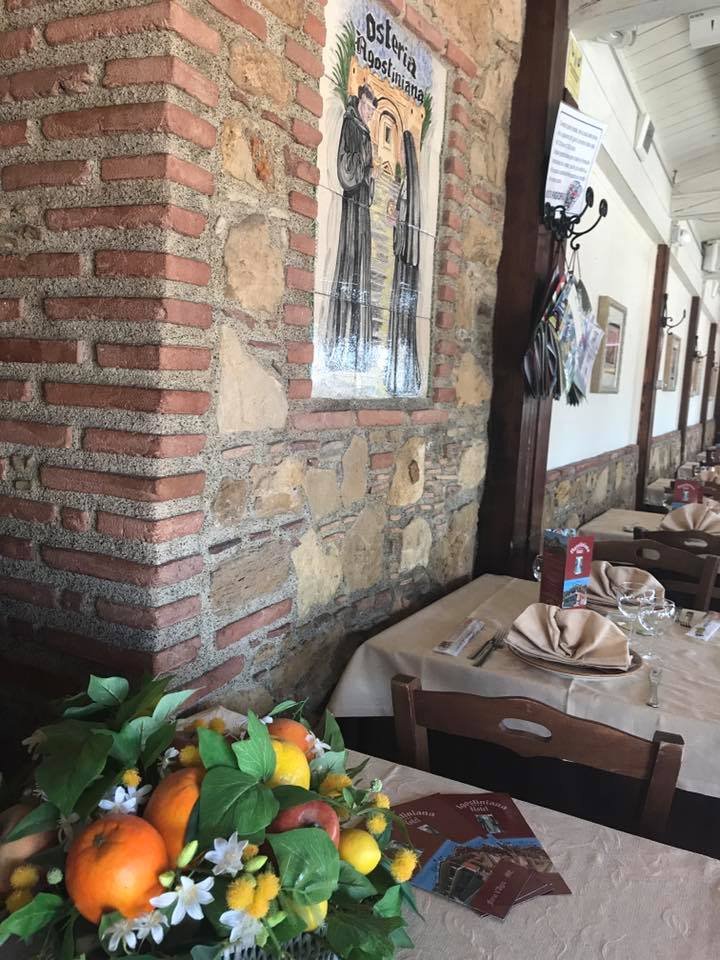 Tradition is the real innovation
At the center of the charming hamlet of Forza d'Argó, there is the Osteria Agostiniana. It's a recently renovated characteristic restaurant where you can taste the typical seafood menu with delicious dishes from the traditional Mediterranean cuisine. You will find a pleasant setting and a young and professional staff will welcome you with great attention to all your needs and requirements.
Come to Osteria Agostiniana for an informal dinner with friends as well as for a business lunch or to celebrate an event. It will be a nice opportunity to taste our traditional cooking and to enjoy our professional and welcoming service.
Culture and atmosphere of our land
Osteria Agostiniana is the restaurant where you can taste and enjoy everything and it starts for knowledge, respect and valorization of the land and its gastronomic culture. The restaurant is located in the earth of one of the most fascinating hamlets on the Ionic Coast. For this reason you can combine the pleasure of eating and walking in a beautiful  landscape, especially for those who come to Forza D'Argó for the first time and discover its viewpoints and its monuments form the XIV and XVI century.
Besides, every fun of the saga 'Il Padrino' regarding Corleone Family has the opportunity to  feel the protagonist in the old town where Francis Ford Coppola decided to shoot many scenes of the movies.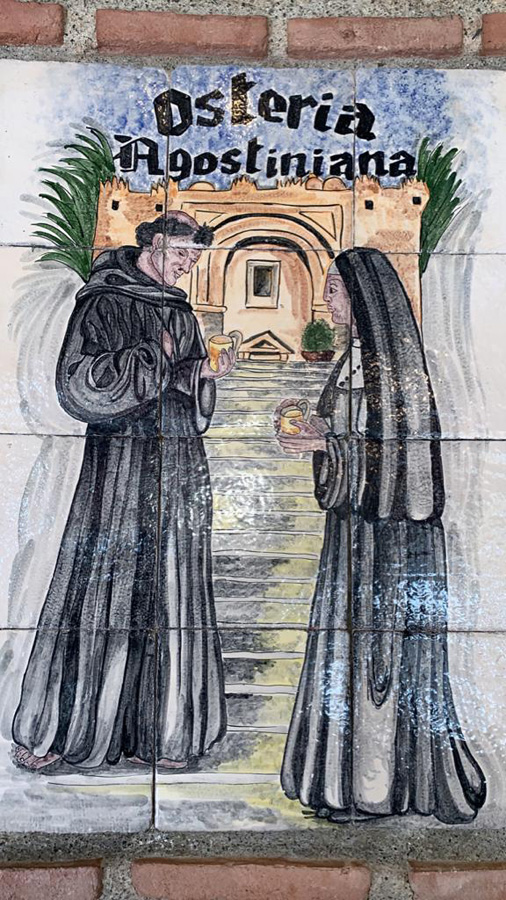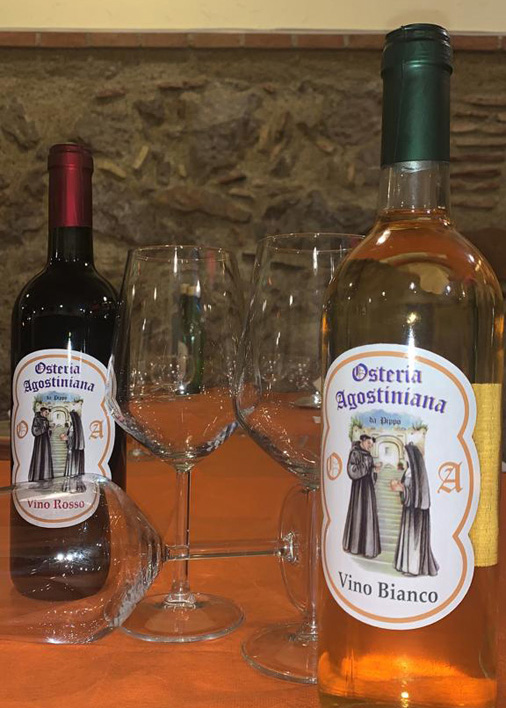 Our restaurant offers culinary high quality food, our chef will delight you with a characteristic local and fresh seafood menu, speciality of the house.
the large carousel of raw, smoked, marinated and au gratin appetizers, salads and fries.

The trio of first courses

The mixed grill

The lemon sorbet

The traditional homemade desserts

Local wine and drinks

Coffe, bitters and liqueurs
Of course, you can also taste our meat, vegetarian and gluten-free cooking and a wide chic of Sicilian and national DOC wines, all enhanced by a beautiful panoramic view.
To celebrate a special event as well as to stay home with our renouncing the taste of Osteria Agostiniana. For this reason you can take away all our dishes. From appetizers to first courses, from grills to homemade desserts, you can order your favorite dishes and take them away for lunch or dinner.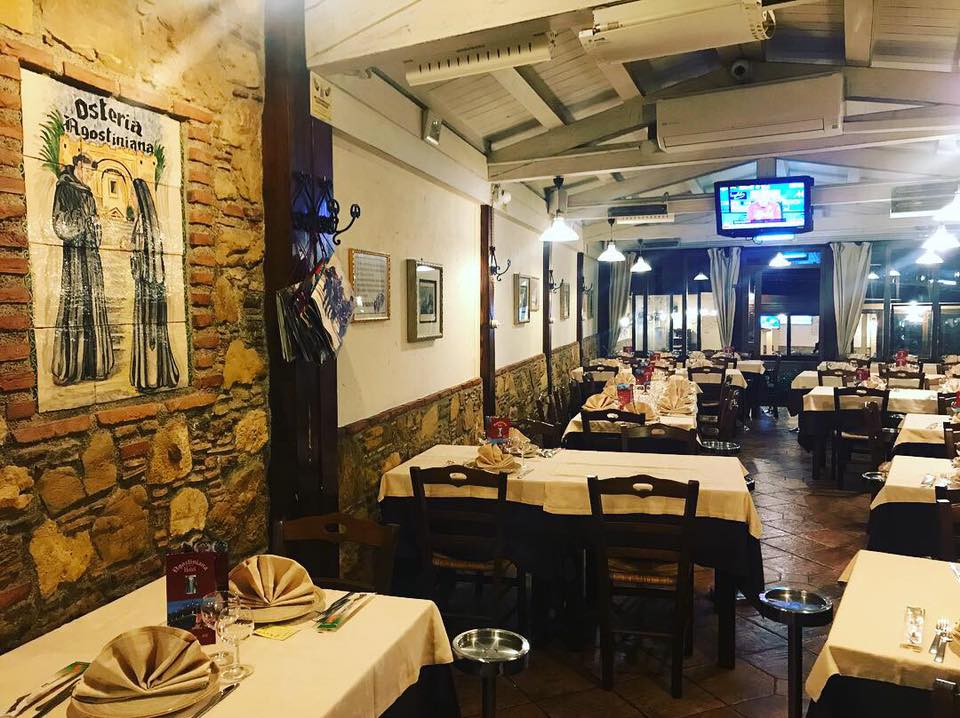 Perchè scegliere Agostiniana
Daily Menu
Every day our chefs prepare
with care and love the dishes
we offer you
Fresh ingredients
We carefully choose
the raw materials to enhance
the flavors of our cooking.
Tasty dishes
Our mission
is to inebriate our guests
with our food
Family and tradition
In a warm and friendly
atmosphere, you will savor
traditional dishes
The authentic Sicilian cuisine
You will discover the taste of our island in our food and dishes, you will discover the freshness of the sea and the authenticity of our land
Every bite is a treat
Every bite should be
savored slowly and the taste
will be a treat for your senses.
MON – SUN
12:00 – 15:30
19:30 – 23:30
In August
MON – SUN
12:00 – 15.30
20:00 – 00:00